The Philippines is located in the South Asia region and is surrounded by sea areas. It has abundant aquatic resources. With the scale of aquatic products, the technological upgrading of the processing industry has driven Manila refrigeration, the development of cold storage in the city of Cebu, Cebu, and the adjustment of the Bangui cold storage project. Seasonal supply and demand, to meet the growing consumer demand of consumers, balanced market supply and marketing has a great role, so that more and more farmers and dealers pay attention to the investment and construction of cold storage projects, coupled with the implementation of the government's subsidy policy, In the next few years, Dinglas, Kasugao, Bago, Santa Ana, Canton, Bauco, Cabaret, Paranan, Kasiglan, Baler, Sorano, Agno, Kabang The number of rebuilt cold rooms in these areas is 587. It is the fastest growing island in Manila's cold storage construction. The investment in agricultural related cold storage projects will also increase significantly. In the next few years, it will target Jiapan, Subic and Lao. , Moncada, Santa Rosa, Balayan, Mabini, Bourdes, Lagay, Polk, Capalonia, Siruma, Rebonne, Carroll, Bran, Balu Kava Island trade export policy to encourage and accelerate the deep processing of aquatic resources, promote economic effects.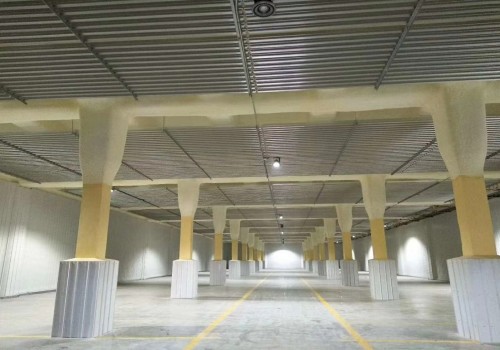 Speed wind refrigeration has a good reputation in the cold storage design, cold storage construction, cold storage engineering industry; after years of unremitting efforts, rapid wind cooling integrated cold storage installation, refrigeration equipment, cold storage construction, cold integration of cold storage engineering company; adhere to science and technology people-oriented, for The customer creates value; the company builds a sword for ten years; establishes the industry monument with quality; constantly surpasses forging ahead! Keep up with the times!
Speedwind Refrigeration is an international refrigeration construction service company that provides cold storage installation, industrial ice making equipment and commercial central air conditioning installation projects. It has many years of experience in international business installation and has provided refrigeration engineering construction services for many countries. Engineering supporting solutions, the company has a number of R & D departments and technical teams, with quality as the development concept, the theme of innovation and energy saving, speed-cooling unique energy-saving technology solutions, saving more than 50%, long-term cooperation with domestic and foreign customers And recognition, choose speed wind system is the embodiment of your value, you can have the most professional construction team, build intelligent, energy-saving, quality, service refrigeration project for you, speed wind with you to care for the world home, Create energy-saving and environmentally friendly refrigeration projects.
Speed winds against Bolina, Magsingar, Madeira, Caraca, Locke, Paluan, Victoria, Sabran, Rojas, Barto, Limanan, Goa, Bran, Coron , Lavan, Bolongan, Jiwan, Naval, Bravin, Isabel, Daraga, Milagros speed up the construction progress of the refrigeration project, using the cold storage energy-saving technology developed by Speedwind, saving 50% of electricity consumption every year Above, we have core technology in the refrigeration construction industry and have established long-term cooperation with many countries.