Santa Ana cold storage installation and construction company, fruit and vegetable production areas should focus on the construction of air-conditioning cold storage, the scale should be combined with large, medium and small, to develop medium-sized. The construction of mechanical air conditioning warehouse should optimize the prefabrication production, on-site assembly mode cold storage engineering industrial products, fruit and vegetable production areas suitable for the construction of single-layer cold storage and small and medium-sized cold storage; in the more developed cities, develop medium-sized cold storage, establish frozen food storage Wholesale market. Open small and medium-sized cold storage to the society, provide paid warehouse services, information services, and operational logistics services.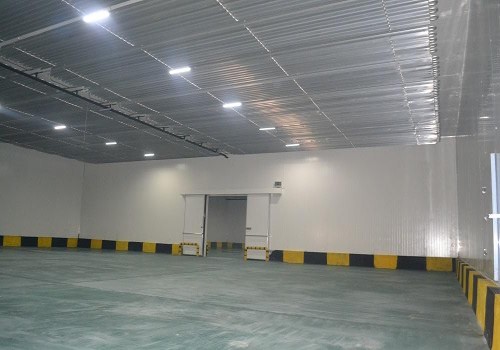 Speedwind Refrigeration is engaged in international refrigeration trade export services, engaged in cold storage installation, refrigeration engineering, industrial ice making equipment and commercial central air conditioning projects. It has many years of experience in international business, and quick wind refrigeration focuses on refrigeration engineering supporting solutions, with quality construction as the development concept of the company. With the theme of innovation and energy conservation, the original energy-saving technology solution, saving more than 50%, has long-term cooperation and recognition from domestic and foreign customers. Choosing speed-wind system is the embodiment of your value, you can have the most professional construction team for you. Construction of intelligent, energy-saving, quality, and service-oriented refrigeration projects.
The Philippines has four major sources of cold storage demand, including seafood, meat, fruits and vegetables, and food retail. All departments offer potential opportunities for commercial cold storage suppliers. However, each link puts special requirements on cold storage suppliers to meet market potential. For example, the main driver of Manila's cold storage development is seafood export activity, which indicates the need to increase cold storage near major ports. Therefore, in order to maximize the growth of cold storage investors, it is necessary to adopt the overall strategy of segmentation targeting, site selection and marketing, refrigeration equipment, refrigeration units, parallel units, compressors, cold storage equipment, screw units, scrolls, piston machines, Various cold storage compressors are installed and sold, fast air cooling, quality assurance.
Cold storage manufacturers manufacture or develop cold storage for many industrial units such as chemical, commercial, food and pharmaceutical. Cold storage is a form of storage in a refrigerated form that is used to maintain different foods such as dairy products, meat, poultry products, fruits, fresh vegetables, and many other edible products without spoiling or rot. It is important that the goods sold are of a damaging nature or have a shorter life. The cold storage is called the deposit system, which effectively protects the cargo from the effects of maximum temperature fluctuations.
The Philippine cold storage installations are mainly located in Manila, Marais, Cebu Province Island, Lasanm, Paranan, Connor, Galati, Bayag, Dinglas, Magsingar, Canton, Alilem, Aguinaldo, Bolinnao, Goa, Libon, Catarman, Gandara, Tuburan, Ragay, Mabini, Lubon, Subic, these island provinces and cities are the fastest growing areas of the cold storage room, with 45 cold chain logistics, 120 cold rooms, mainly for fruit storage , vegetables, aquatic products, food processing, cold storage projects are the main development direction of modern times. With the increase of import and export business in the Philippines, the scale and matching of cold storage construction will be promoted. The rapid wind cooling is the main service provider of the Philippines, providing cold storage energy saving construction company. .